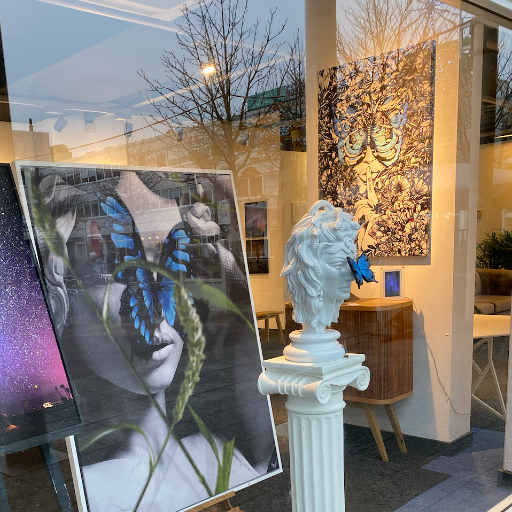 Ghost Gallery Amsterdam is founded by Barkie & Steyn Skyler; two contemporary artists and residents of Amsterdam. As a gallery Barkie and Skyler exhibit their own artworks and offer a stage to young upcoming artists who create contemporary art. The Gallery & collective also gives a stage to other different styles of art like photography, videography, fashion, music and design furniture.
Ghost Gallery keeps moving from one place to another in Amsterdam, you'll never know where our art is gonna pop up.
Current Location: Buikslotermeerplein 543, Amsterdam. Email: info@ghostgalleryamsterdam.com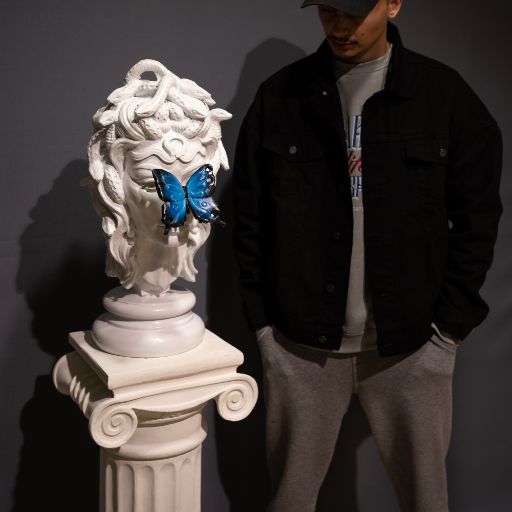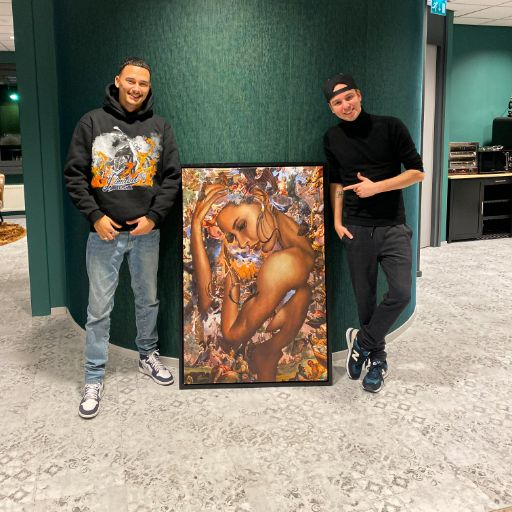 Skyler visited Dylan's new office and showed him his new paintings. One of those paintings (Farfalla Nuda) has a new home now.
Read more