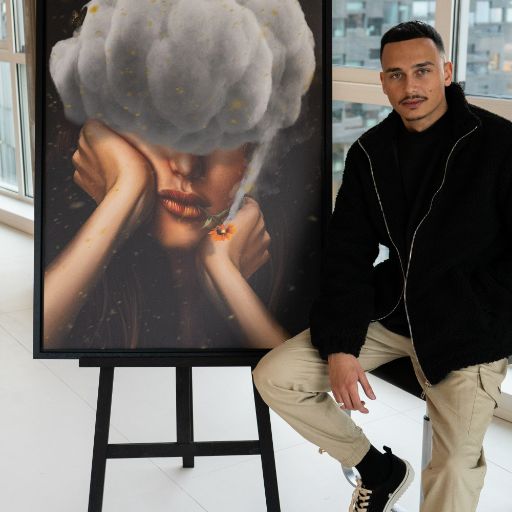 Solo Exhibition At The World Trade Center Amsterdam
'Head In The Clouds' is the first piece of my new set of paintings that will be showcased at the World Trade Center in Amsterdam, starting this week until the end of April 2022. At my exhibition you will be able to see a range of ten newly released paintings in addition to older works of mine.
Exhibition Adress: Strawinskylaan 1, 1077 XW Amsterdam
(Enter the lobby in Tower H / I, take the first escalator down. You will enter a tall corridor where you can see the first part of my new collection. At the end of the corridor take the escalator up two floors where you will enter Tower A. Here you can find my final 3 pieces of the new collection.
Feel free to send me a message for a private tour and insight into the paintings.