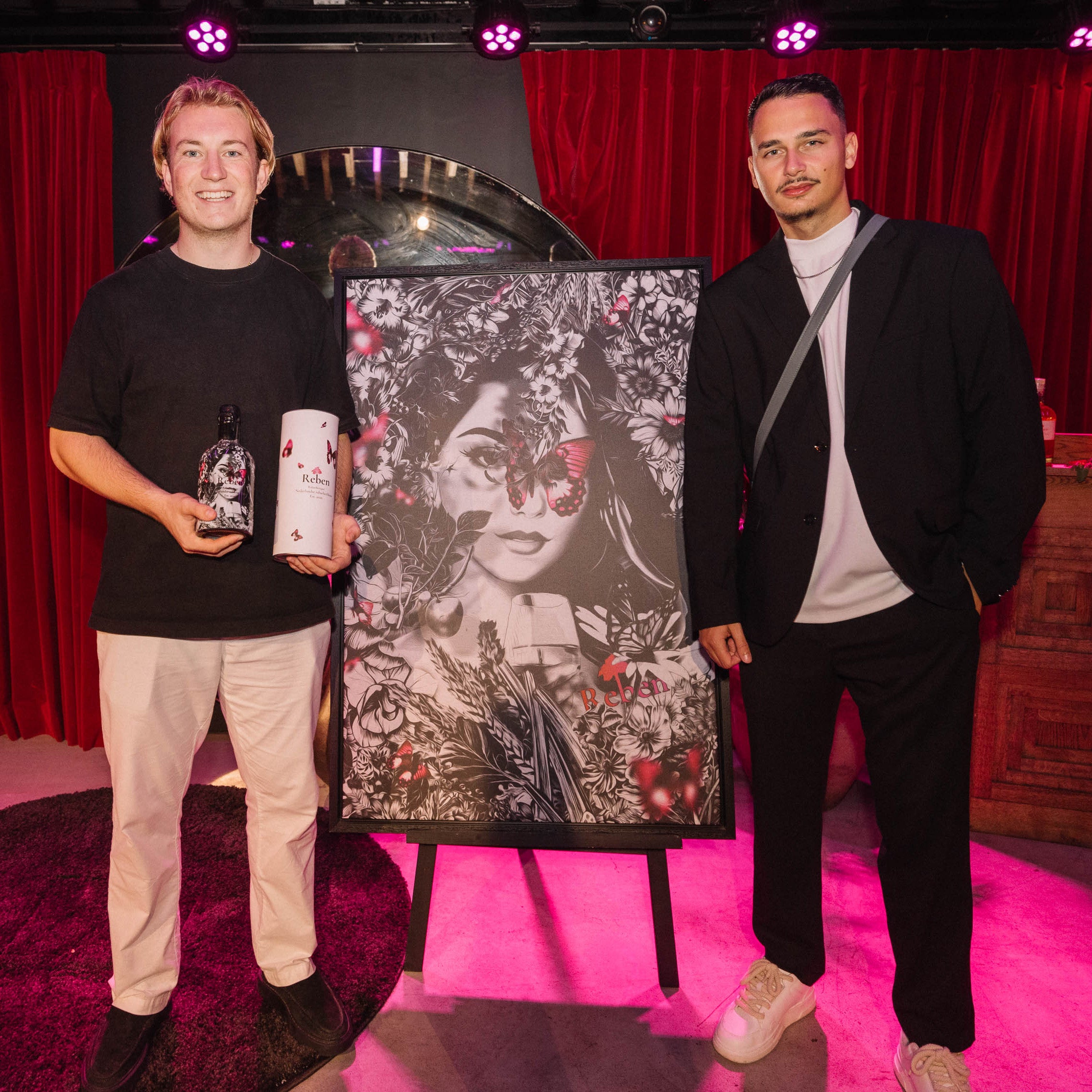 Kunst op het Menu: Reben's Samenwerking met Amsterdamse kunstenaar Steyn Skyler
Add the extra, Reben's slogan is niet alleen toepasselijk op het gebied van smaken en cocktails. Ieder jaar produceren ze een exclusieve oplage in samenwerking met een jonge kunstenaar. 
Afgelopen maand lanceerde Reben de Art Edition N01 in samenwerking met de Amsterdamse hedendaagse kunstenaar Steyn Skyler.
Het verhaal van Reben begint in de moestuin van een toegewijde moeder, waar ze haar eigen rabarberlikeur creëerde.
Dit jaar werken ze samen met Steyn Skyler, een hedendaagse kunstenaar uit Amsterdam. "Degenen die schoonheid vinden in de gehele natuur, zullen zichzelf in harmonie vinden met de geheimen van het leven zelf." Een terugkerend motief in zijn creaties is de vlinder - een symbool van acceptatie en bruisende energie in verschillende culturen.
"Op het doek komen ongeveer 50 verschillende bloem- en plantensoorten tot leven, waarbij ik specifiek de rabarber, het graan en de suikerbieten naar voren wil laten komen, net zoals ze terugkomen in het recept van Reben."
In een exclusieve oplage van 300 flessen staat Steyn's kunst centraal, waardoor elke fles Reben een kunstwerk op zich wordt. Via deze link haal jij je kunstfles in huis!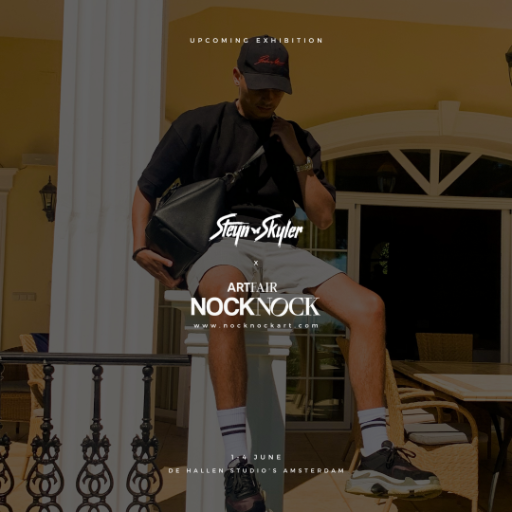 NOCNOCK ART FAIR x Steyn Skyler
Discover Steyn Skyler's New Art Collection at Nock Nock Art Fair 2023! Mark your calendars for a remarkable artistic experience as Steyn Skyler showcases his latest art collection at the prestigio...
Read more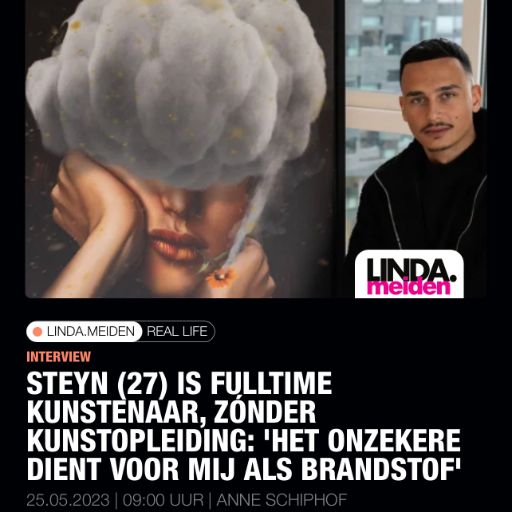 Ondanks de twijfels van anderen, was Steyn Skyler (27) vastberaden om kunstenaar te worden. Zonder ervaring begint hij zijn eigen onderneming. Inmiddels krijgt hij veel aanvragen en showt hij zijn ...
Read more